About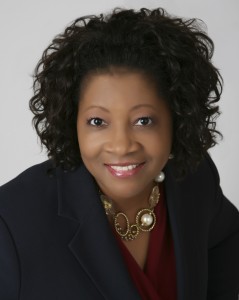 Elizabeth M. Moffitt is President of The Christopher Quinn Group, a Human Resource Business Process Outsourcing (BPO), Consulting and Staffing Firm.
She served as The HR Director at The Potter's House of Dallas, Inc. for nearly four years where she worked with Executive Management as a strategic partner to direct the Human Resources department in a vital and functioning role.
She was responsible for directing and managing activities, which ensured legally, sound and effective management practices. In addition, she also developed and implemented programs to include wage and salary administration, employee benefits, employee training, recruitment and staffing, as well as employee communications.
Her successful span with The Potter's House added to her vast experience of 20 years in the human resources arena – ten of which were in corporate America. She is highly skilled in the following areas: recruitment, employee relations, benefits, INS regulations, policies and procedures, as well as, aptitudes of proper delegation, and functional working relationships.
In December of 2000, The Potter's House Executive staff presented her with The President's Award for exceeding expectations and her dedication to the ministry. Bishop and Mrs. Serita Jakes designed this award solely for individuals who consistently display excellence and diligence in every aspect of their employment.
Mrs. Moffitt holds two degrees – a B.S. in Human Relations & Business and a M.S. in Human Resources and Training. Her passion for people reaching their potential was the driving force during her academic career.
For more than 5 years, Elizabeth has facilitated the Christian Women's Leadership Development Program with Heartfelt Ministries International. This program represents a diverse group of women reflecting a balance of ethnic, cultural, geographic and career experiences. This program affords her the opportunity to mentor women who might not otherwise seek assistance in an environment created for learning.