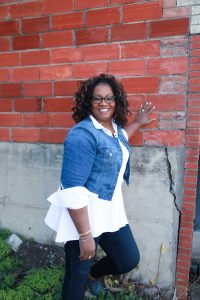 Elizabeth Moffitt, President of The Christopher Quinn Group, Inc., a DBE certified human resource consulting and training firm has been working in the Human Resource field for 20-years. Using her skills as a Human Resource Professional, Certified Master Coach, Mediator, and Adjunct Instructor in the Dallas County Community College District, Mrs. Moffitt helps clients connect with their skills using these valuable resources to their fullest potential.
Prior to her entrepreneurial journey, she worked as a Human Resources Executive in several corporate and nonprofit organizations. Mrs. Moffitt's contributions are often the catalyst for an organization's success among its business partners, vendors, and employees. She achieved this by directing and managing efficient training and by implementing legally sound and operative management practices throughout various nonprofit, small business and faith-based organizations. 
For more than eighteen years, Mrs. Moffitt has facilitated courses such as:
Career Coach Training and Certification

Job Readiness

Basic Business Leadership Skills

Emotional Intelligence

Understanding Your Legal Rights in the Workplace

Business Writing

Building Effective teams

Project Management

Quickbooks

Effective Communications and Conflict Resolution Skills
Her job interview experiences and advice have been collected into one helpful book entitled, "The Smart Interview" available at ChristopherQuinnGroup.com. Additionally, she has taken her passion for human resources and developed Career Clique, a free career support program that assists candidates in successfully obtaining gainful employment. Mrs. Moffitt offers Tunes of an Interview, an audio book designed to help job candidates be relaxed and prepared prior to interviewing as well.
Mrs. Moffitt holds a Bachelor's of Science in Human Relations & Business, a Master's of Science in Human Resources and Training from Amberton University and a Certification in Alternative Dispute Resolution from the University of Texas at Arlington.  Her desire to provide organizations with quality human resource management, business process outsources, training and consulting is the driving force behind The Christopher Quinn Group and has led to some exciting opportunities:
2019 Certified Master Coach

2017 – Present – Advisory Board Member – Buckner Children & Family Services (Wynnewood Village)

2015 Alumni of the Goldman Sachs 10,000 Small Businesses Program

2015 Finalist – Strategic HR Excellence

2015 Board Member of Celebrating You, Empowering & Equipping Youth for Success

2012 Recipient of Walmart's Innovative Small Business Award

2007 – Present Advisory Board Member of Heartfelt International Ministries